Environment´s information
In the Valley Baztan there are many tourist options: simple paths because in these lands, the crests of the Navarre Pyrenean bend to the sea being softer; museums for any taste, mills that are still alive, delicious gastronomy and some traditions that have been kept during the time; besides, many of its cottages has been converted into cozy cottages where you can enjoy the habits and the nice personalities of the people of Baztan. Owing to its proximity we stand out the circular path of 5,6 km from the waterfall of Xorromin that begins in Erratzu, follows by the cottages of Gorstioaki and crosses the regatta of Iñarbegi. In Urdazubi/Urdax you can visit the mill, the monastery and the awesome cave of Ikaburu with its beautiful stalactites and stalagmites and listen the babbling of Urtxuma, a stream that flows inside of the cave. The caves of Urdazubi/Urdax is linked by the road or by a path indicated with Zugarramurdi, that the history and the legend have bounded forever to the witchcraft. Besides is worth highlighting that on the West of Azpilkueta is located the Natural Park Bertiz and on the Southeast is the Fifth Royal.
Erratzu
Small village of the Valley of Baztán in a privileged environment, few minutes from the border step to France in the high of Izpegui (672 meters high). There are prehistoric dolmens in its area. In its parish highlights the biggest modern and neogothic altarpiece. Patronal festivals at the end of June and its main dances are the "Mutil dantza" and the "Sagar dantza", typical from the Valley of Baztán. Circular path of 5,6 km to the waterfall of Xorroxin which begins in Erratzu, it keeps through the cottages of Gorostopalo and crosses the regatta of Iñarbegi.
Tours
Museum House Gorrienea, Caves of Urdax, Zugarramurdi and Sara, craftsmen, botanic garden of Bértiz, Xorroxin Waterfall. Santxotena Museum-Park.
Activities
Walking, hiking and mountain paths nearby.
WHERE TO GO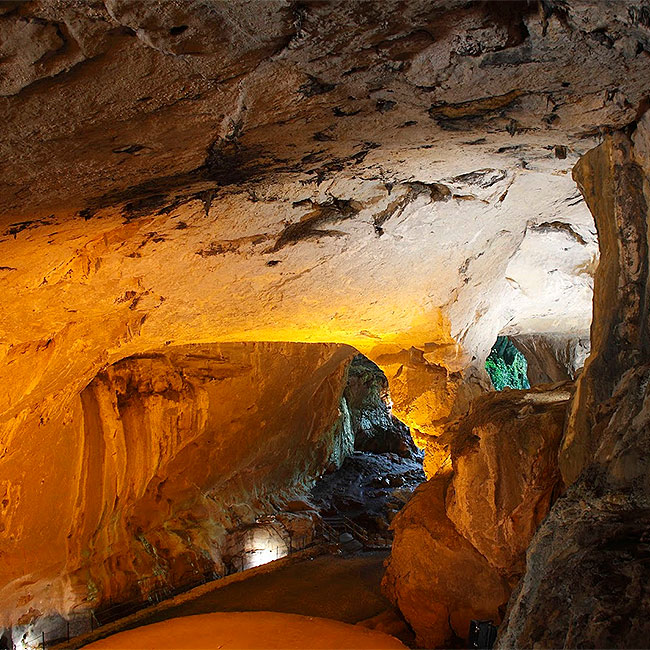 Cuevas de Zugarramurdi
Magia, fantasía y brujería se han convertido la Cueva de Zugarramurdi en un enclave turístico único a 400 metros de este pueblo fronterizo con Francia en el Pirineo occidental navarro. Hay también un ...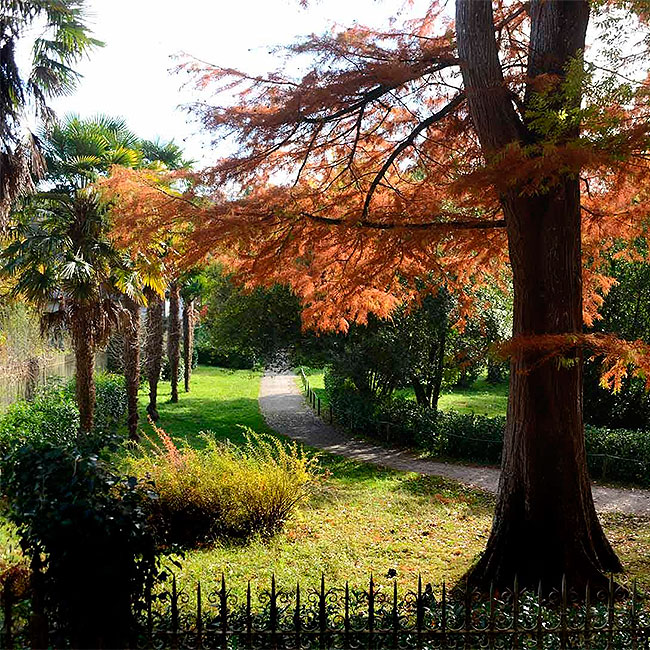 Parque Natural Señorío de Bertiz
Un fabuloso jardín botánico con mirlos, ardillas y siete especies de pájaros carpinteros destaca en este Parque Natural del Pirineo occidental navarro junto al río Bidasoa con árboles de gran porte y ...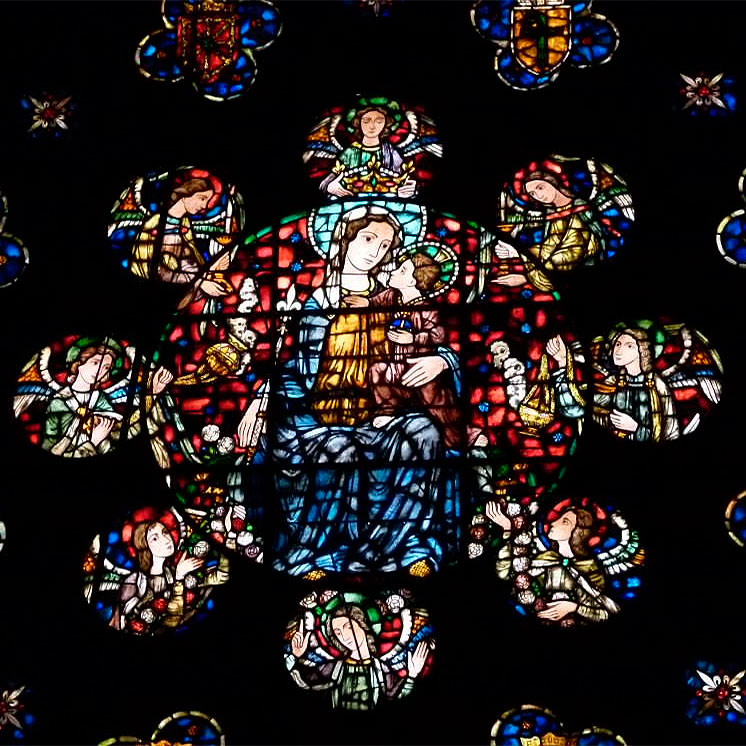 Colegiata de Roncesvalles
Orreaga/Roncesvalles es entrada del Camino de Santiago desde Francia con leyendas de Carlomagno y Roldán. Cobijo de peregrinos durante siglos y hoy, también, enclave turístico jacobeo de primer orden ...
UPCOMING EVENTS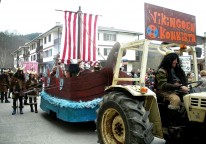 Carnaval Sunbilla
En Sunbilla, del 24 al 26 de enero
Se celebra el último fin de semana de enero. Las carrozas salen a las calles de la localidad cumpliendo con una tradición que se remonta veintiocho años atrás, cuando un grupo de amigos se reunieron e...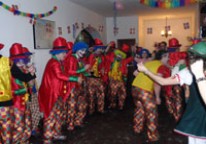 Carnaval Areso
En Areso, del 27 al 29 de enero
La fiesta de los disfraces se celebra a finales de enero. Se colocan telas de colores en los balcones y el pueblo se vuelve pintoresco. La fiesta está servida durante tres días. El viernes, los niños ...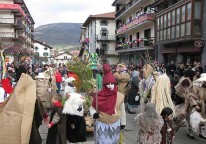 Carnaval Leitza
En Leitza, del 29 al 31 de enero
A excepción de la mayoría de lugares, en Leitza los carnavales se celebran el cuarto domingo de enero, lunes y martes. . En la época en que estuvieron prohibidos, también se celebraban, argumentando q...